Verlander Gives Up 1 Hit in Astros' 1-0 win v LAA
ANAHEIM, Calif. (AP) — The Houston Astros gave up three prospects for Justin Verlander because they wanted a stopper for their World Series chase. After just two starts, the star right-hander is already giving them exactly what they need while they tune up for October.
Verlander pitched eight innings of one-hit ball, and the Astros snapped their four-game skid with a 1-0 victory over the Los Angeles Angels on Tuesday night.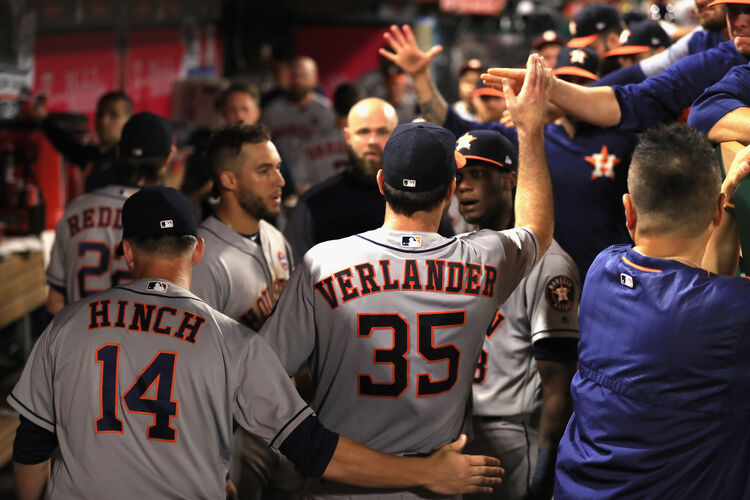 Verlander (12-8) struck out nine in another overpowering performance for his new team. He held the Angels without a hit after Brandon Phillips' leadoff double in the first, allowing only Mike Trout to reach base on a walk and a hit by pitch.
"It feels good," Verlander said. "On a night when we really needed it after a tough series and an off day to reset, those are the kind of things that make you feel really good. I got in a rhythm, was able to have a couple of quick innings and just go from there."
Verlander pitched six innings of one-run ball in Seattle during his Houston debut last week. The Astros got swept in a four-game series at Oakland last weekend, but the six-time All-Star put them right back on course.

Matt Thomas
"The Matt Thomas Show" airs noon-3 p.m. daily on SportsTalk790 (790 AM and 99.1-2 HD) Read more