Calvin Watkins on Rockets' Interest in Ibaka, Others
ESPN beat writer Calvin Watkins joined "Locked On Rockets" to break down his report of the Rockets showing interest in trading for Orlando big man Serge Ibaka and potentially signing either Jarrett Jack or Mario Chalmers as a veteran guard.
With Houston (38-17) showing improved play by winning three of its last four, Calvin and Ben explore the team's current needs, who Daryl Morey might need to trade to facilitate a deal — and the timing of when a transaction could actually go down.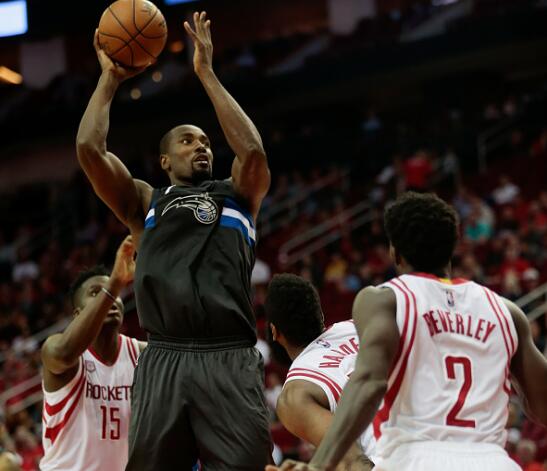 Ben DuBose has spent his entire 30+ year life watching the NBA and over a decade writing about it. For the past four years, he's regularly covered the Houston Rockets for outlets including the Houston Press, Sheridan Hoops and ClutchFans while also launching the independent Red & Orange Report podcast. Ben has been a featured guest on numerous local sports radio shows, including SportsTalk 790, and is never shy about voicing his opinion on games, players and potential transactions. Though originally from Beaumont, Ben graduated from the University of Missouri and continues to unashamedly urge the Rockets to trade for DeMarre Carroll and the Texans to acquire Chase Daniel and Jeremy Maclin.