Bulls Will Sweep Celtics, Seriously Challenge Cavaliers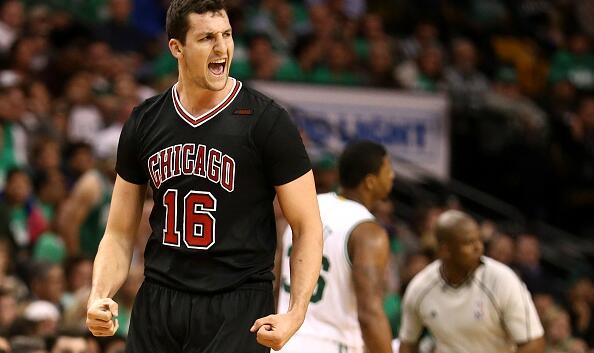 "If this Chicago team plays like this -- they went 4-0 against the Cavs in the regular season -- I don't see any reason why they can't win the Eastern Conference."
After becoming just the second no. 8 seed in NBA history to win the first two game of a series against a top seed (1993 Lakers/Suns), Clay Travis isn't buying the Cinderella story angle behind these Bulls, saying they're simply a better team than Boston.
"This is more about the Bulls elevating their game than it is the Celtics stinking," Travis said. "I don't think this is a freak event, I think the Chicago Bulls are just better than the Boston Celtics."
Despite finishing the season with 41 losses and using a tiebreaker to even get the #8 seed, Travis believes the scorching hot Bulls are going to finish off the punchless C's in four games and are playing at a level equivalent to championship basketball.
"The Bulls are going to sweep the Celtics," he said. "The Bulls look like a team that the Cleveland Cavaliers are fortunate they're not playing right now."

Clay Travis brings his signature 'Outkick the Coverage' show to Fox Sports Radio, where he will be sharing his unique view on the world of sports daily, as well as taking live callers and speaking with the biggest athletes on the scene today.